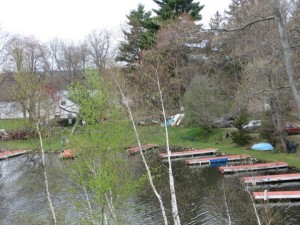 To get on the waitlist: call 508-753-9206 and leave your contact info and boat size.
We rent out boat docks for the summer season only. The summer season is from May 27 to October 1. The docks are located in the cove behind Sunset Beach.
Rules and restrictions are outlined upon acceptance and purchase of dock space.
For additional information and availability please call us at 508-753-9206.
Note: Due to the bridge between the cove and main lake, there are boat size restrictions.